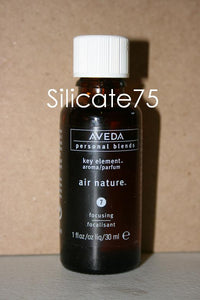 Aveda
AVEDA oil Personal Blends Key Element #7 Air/Nature 1floz/30ml (Valencia) aroma Focusing
Regular price
$60.00
$0.00
Unit price
per
AVEDA Personal Blends Key Element #7 Water/Nature, Focusing
RARE AND DISCONTINUED!

Pure-Fume aroma is AIR NATURE, which is key element #7 FOCUSING.

This is the Valencia Scent
Unopened and unused.
Size: 30ml/1oz.
This highly concentrated Pure-Fume Oil is to be mixed with any of your AVEDA favorite products or with any of the AVEDA Personal Blends products.
It can not be use directly on the skin.
Not available for retail it was only available to spas and salons. 
---